Management Computer
Systems Ltd
62 Chine Walk
West Parley
Ferndown
Dorset
BH22 8PX
United Kingdom
t:
01202 890659
m:
07710 482402
e:
mcs@mcs.org.uk

Contact Details
© Management Computer Systems Ltd 2019

Local Government Software at its very Best!







Click to email

MCS provide both training and on/off site consultancy at very competitive rates.
On site consultancy will take place with a system programmer allowing on the
spot modifications to any of our products as required by clients. Thanks to the
knowledge gained from our wide ranging client base we are able to offer advice
regarding the setting-up and running of our products that best suits your
particular needs.

Consultancy

A telephone support service is available to all clients with a current support
agreement between the hours of 9.30am - 5.30pm.
Over 80% of calls are resolved immediately and procedures are in place to
escalate calls to the Support Manager if appropriate.
Please call our support desk for all products on

07710 482402
or

01202 890659
Email : support@mcs.org.uk

Support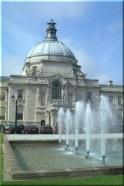 01202 890659