© Management Computer Systems Ltd 2019

Local Government Software at its very Best!







Click to email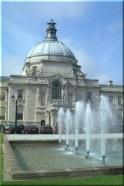 01202 890659

Enforcer - Street Scene Case Management
Enforcer

is a Case Management System purpose built for Street Scene
professionals.
Log your case files, print Section 34, 46, 47 and 154 Notices, untidy
gardens and Duty of Care Letters. Specific forms and procedures
handle your Fixed Penalties (incl part payment schedules) and Fly
Tipping cases (incl actions and outcomes required by flycapture).

Why you Should choose Enforcer Now!
•
Consistently applying enforcement measures is
central to maintaining high LEQ standards.
•
Gain the knowledge, experience and methodology
of leading Authorities
•
Give administrators the tools, direction and
structure required to get the job done!
•
Standardize your procedures
•
Keep track of all cases
•
Maximize your Enforcement Success Rate
•
Maximize your Personal Efficiency
•
Produce management reports at the touch of a
button
•
Incorporate new offences and penalties at any
time
•
Remove the Stress created by Administration
Overload out of your Work Environment
•
Lease or License Options
•
Because our price is a STEAL...
Enforcer has been successfully running in Authorities for many years.
Our users continue to remain ahead of the game while others wait for suppliers to write or even decide whether to write
extra modules!
Front Line to Back Office and FPN printed in less than a couple of minutes!
KISS - Keep it simple stupid methodology ensures it works every time using any smart phone

...
While on patrol

take a few photos of the offence, after making a note of the offenders Name and Address (or in the case
of vehicle litter the vehicles car reg number) take a photo of that to or include it in the email. Email the offence photos
and address details either to yourself or a person in your office who will process the case.
In the back office

... Using your office email program save the images, using Enforcers add new case wizard images will
automatically be added to the case. Offence Date, Time and GPS coordinates automatically retrieved from the images and
photos sizes reduced. Once in the system a traffic light approach highlights the status of all cases.

Why do users choose Enforcer?
•
Network ready NO extra cost per user
•
Enforcer is Future Proof
•
Enforcer Never loses track of cases and
Important Due Dates
•
Enforcer is User Configurable to facilitate the
entry of new and modification of existing
Offences/Penalties and Statutory Articles
•
Offences can carry different Penalty Amounts
and Pay by Days
•
Standard Forms and Letters are easily set up for
ANY type of Offence
•
Ready-to-run reports may be saved to PDF and
optionally e-mailed natively within Enforcer
•
Separate Case File for Warnings/Graffiti Cases
etc
•
Separate Case File for Vehicle Litter Procedures
•
New Notices/Letters can be set up in-house and
existing ones edited using the Built-In Letter
Manager/Mail Merge Word Processor.