To Download :

Click on the button above. When the Download File window opens, select Save.
To Install :

Once you have downloaded the file, open the download folder and double click on the file to begin
the install. When prompted enter the supplied Password.
If you receive and error message during install to insert disk #2 - your download failed. Delete the
downloaded file and re-download.


Downloads are password protected and may only be used by existing clients

© Management Computer Systems Ltd 2019

Local Government Software at its very Best!







Click to email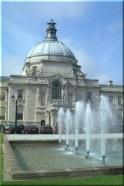 01202 890659

Upgrades