© Management Computer Systems Ltd 2019

Local Government Software at its very Best!







Click to email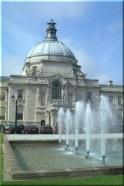 01202 890659

CES - Contract Management System
CES - Has been specifically designed to handle cyclic/performance based contracts in the following primary
disciplines -

Grounds Maintenance, Street Cleansing, Domestic Refuse and Building Cleaning

.
The three major aspects of CES include :-
Asset Register

, a database of all sites and operations to be completed at each site
Day-To-Day contract management

which includes the handling all enquiries, raising of Orders for non-cyclic/extra
work, Negative Orders (used to cancel cyclic work), Rectification Notices, Defaults, and Contract Monitoring
Finance sub-system

automatically calculates payments and analyses both paid and uncommitted budget balances.
CES is a fully compiled windows program and includes possibly the largest library of ready-to-run reports available
in any contract management program. Our Basic Document Manager allows any files to be associated with records
held in CES including Digital Images, WP files, AVI files, Spreadsheets etc. These documents may be automatically
launched from within CES!

Why you Should choose CES Now!
Acting like an extra pair of hands CES will prove itself
indispensable within weeks, providing cost effective
help in today's busy contract management office. CES
is Network Ready and fully configured for use on
major network operating systems including Novell and
NT Server. Security may be configured/modified on a
user-by-user basis.
Clean crisp screens ensure CES is not only fast but a
delight to use. Wizards, shortcuts and hotspots
reduce time required on the computer and radically
reduces training requirements.... Particular attention
has been made to the day-to-day aspects of running
contracts making CES a true contract management
tool rather than a system installed to process
payments and push paper!

Why do users choose CES?
CES is multi-threaded and multi-tasking - allowing the
user to open and work on many screens, and whilst
still open run reports, save to PDF and e-mail. CES
includes re-sizeable windows and auto iconization.
CES may be used by Client and Contractor alike - the
separate Contractor version includes
material/machinery/labour requirement
reports/analysis/costings.
An ODBC driver is available (16 & 32 bit - purchased
separately) - this allows users to access & report on
live data using ODBC compliant programs such as
Access & Crystal Reports.